"Shiv Chand Gupta Scholarships to D.A.V. College Students by Dr. R. K. Gupta"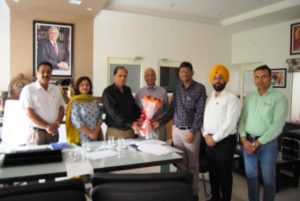 Guru Ravidass Educational Assistance Trust (GREAT). Financial assistance is limited up to 10 Students.
Nishkam Welfare Society: Financial Assistance is provided on the basis of a written test which is conducted by the Society itself every year. Maximum limit Rs. 30,000/- per annum to student.
Shiv Chand Gupta Scholarship: This Scholarship is available to 50 needy students on the recommendation of the Principal and personal interview of the student by an NRI.