A Committee of students named "Commerce Association" has been formed by P.G. Department of Commerce to conduct various activities relating to the curricular and extra-curricular development of the students.
Members of Commerce Association:-
Faculty Incharge:  Ms. Neha Garg and Mr. Pritpal Singh
Sr. No.
Designation
Name
Roll No.
Class
1
President
Rajan Bansal
5437
M.Com-II
2
Vice-President
Ritiksha
5307
M.Com-I
3
Secretary
Muskan
2802
B.Com-III
4
Joint-Secretary
Shubham
2621
B.Com(H)-II
5
Finance- Secretary
Ashwariya
B.Com-II
2502
Aim
Aim of Association is to create awareness among students about environment factors influencing business scenario at National and International Level. To achieve this goal association actively participate and organizes Extension Lectures, Quiz Competition, Seminars and Industrial Tours during academic session.
Activities Undertaken by Commerce Association:
Third Annual Quiz competition was organized on 3

rd

march 2019 after a prelimenary round in which 130 students participated and students were finally selected for quiz. Quiz Competition was held on 15-3-2019.

The Commerce Association of the department organized rangoli, slogan writing and collage making competitions on 08-10-2018. Around 25 students participated in the competition.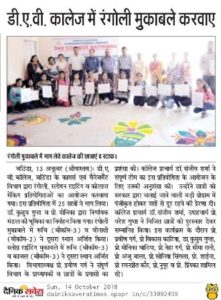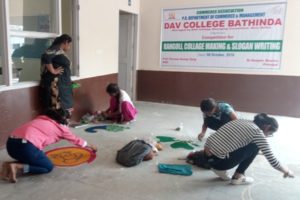 2 The second annual quiz competition was organized in the college premises on 27-03-2018. More than 100 students participated in the preliminary written test.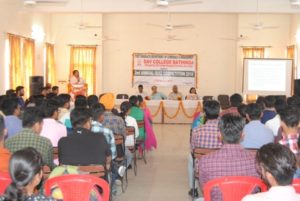 3 Declamation contest on the topics: Women Empowerment, Drug Abuse, Demonetization and GST was organized on 21-04-2017.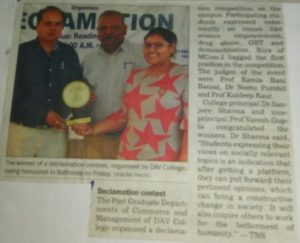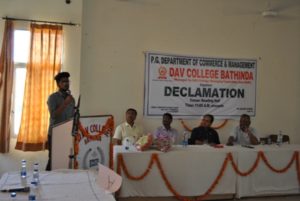 4 Annual Quiz competition was conducted on 20-04-2017 in 2 rounds, 3 teams in each round participated.