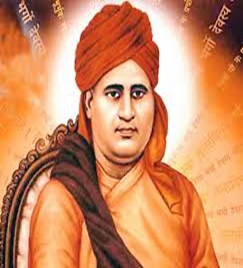 Maharishi Swami Dayanand Saraswati (1824 – 1883)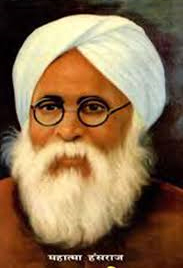 Mahatma Hans Raj (1864 – 1938)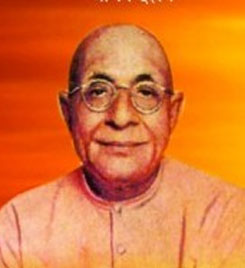 Mahatma Anand Swami (1883 – 1977)
In the galaxy of the great men who rescued India from the clutches of degeneration and despondency in the 19th century, Dayanand Saraswati occupies a very important place. Possessed of a sharp intellect and a vision far ahead of his times, he ceaselessly worked to bring a new life to his countrymen through an astounding programme of religious reformation, cultural regeneration and political emancipation.
Mahtama Hansraj, born on 19th April 1864, was a mahatma (a great soul), indeed. The two great mahatmas, Mahatma Gandhi (1869-1948) and Mahatma Hansraj (1864-1938) traced identical paths, one in the political field and the other in the socio-cultural, almost contemporaneously. Frail of body but possessing heroic spirit, both of them voluntarily opted for a life of self denial and renunciation. Mahatma Hansraj is acknowledged as the founding father of the DAV movement..
Mahatma Anand Swami, earlier named as Khushal Chand born on October 9, 1883 at Jalalpur Jattan, Pakistan, left for his heavenly abode on October 24, 1977, needs no introduction as he raised himself to international fame because of his unparalleled contribution to the welfare of the society. He was a strong pillar of Arya Samaj and DAV movement in the country. He adopted Khursand as his poetic (pen) name, he later changed it to Anand and after the demise of Mahatma Hansraj, Arya Samajists forced him to change his first name from "Mahashay" to "Mahatma" and after adopting Sanyas he was well known as Mahatma Anand Swami Saraswati . He was an Arya Samaji face of DAV throughout the country. He was the leader, facilitator, editor and architect of DAV movement. He served the community on behalf of DAV and Arya Samaj at the time of Moplah riots(1921) and Kohat riots(1921). He organized relief camps at Quetta and Bihar (1934-35). He was the third dictator of Hyderabad Satyagrah (1937). He worked as President APP Sabha for more than 25 years and as secretary for more than 20 years.He  collected lakhs of rupees for Arya Samaj and DAV institutions. He founded Daily Milap in 1923 and Hindi Milap in 1928 and authored more than 30 books on different aspects of religion and life. He was among the chosen few in the world who took the Sanyas Ashram  when he was at the zenith of prosperity. He devoted his whole life to "Ved Prachar" Arya Yuva Samaj decided to commemorate his birth anniversary at large scale every year in 2003 and it is commemorated till date by carrying out welfare works.