DAV  MALWA  CLUB
Department of Physical Education Constituted the "DAV MALWA CLUB" in the year 2007 with motive to inculcate the sportsmanship among the member students. All the student who opts Physical Education subject in B.A. course are members of it. The activities and objectives of this club are as under:
To organize various, inter college matches of Kabaddi and Hockey
To organize Yoga and Self-Defense camps (for girl students) during Summer / Winter breaks.
To organize the Annual Athletic Meet & other Physical Fitness camps time to time.
Activities Undertaken
Students of our department after Inter College Kabaddi Circle Style Tournament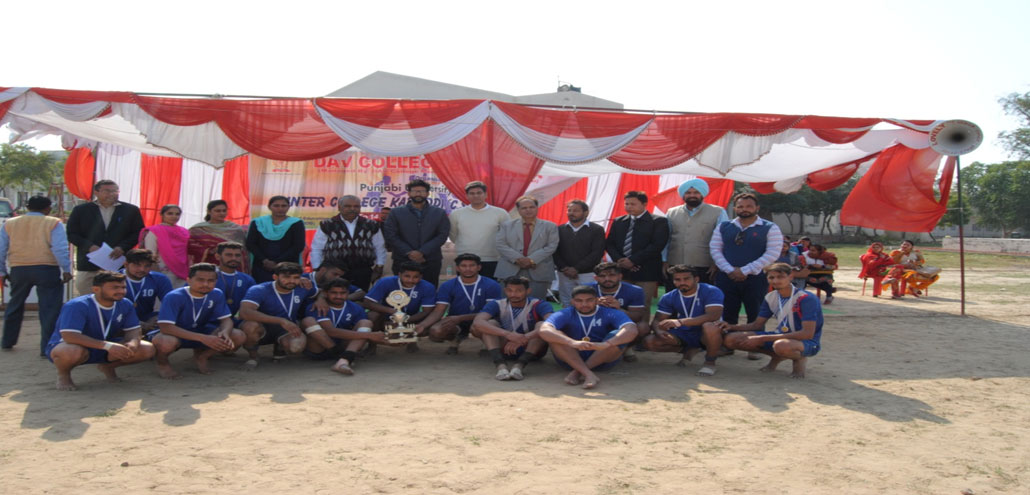 Our Department Hockey team