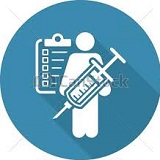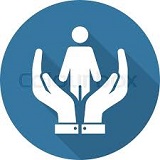 The health of the staff and students of the college is of utmost importance and the college takes all suitable measures to ensure their well being. The dispensary on the campus of DAV College Bathinda caters to the first aid and routine medical requirements of the faculty, staff and students free of cost. A qualified medico visits the college during the stipulated hours. Cleanliness and hygiene are maintained immaculately. The dispensary is equipped with the necessary basic facilities of a bed, stretcher, wheel chair and other required apparatus. Medicines are also provided to the college inmates.  The doctor and medical experts not only provide consultancy but various health awareness seminars are also organized from time to time.
The renowned physician, Dr.K.K. Nohria is the honorary consultant of the college.
In cases of emergency, the location of the college is extremely advantageous and the patient could be taken to any government or private hospital within 5 minutes duration. It is centrally located and Civil Hospital is just at a distance 2 kms and other good hospitals too are in the vicinity of the college. The college also has signed a memorandum of understanding (MoU) with Global Hospital, Bathinda for the healthcare and ambulance services during the college hours.