1. Information Communication Technology (ICT), E-Resources and Learning Management System (LMS): 
There are smart boards, multimedia projectors in the labs and class rooms, Internet facility for the faculty and students is provided through the Wi-Fi technology. In the college library there is fully computerised Library Management System for providing the books and other e-resources to students and faculty.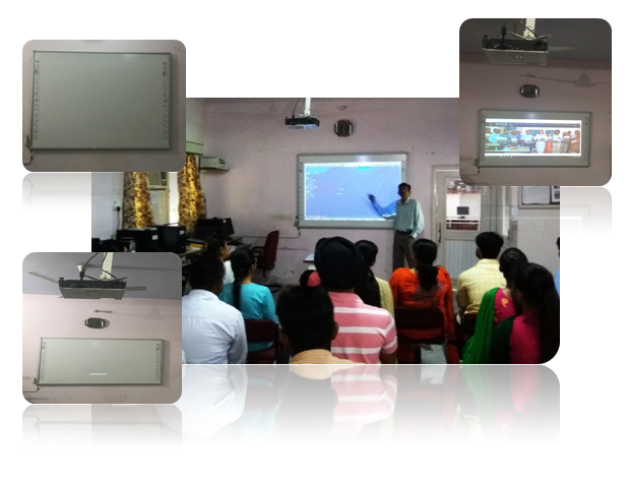 An innovation- hub, under the DBT STAR College scheme, with 25 interesting experiments was set up at the Department of Physics, DAV College Bathinda on December 23, 2020. All the experiments have been designed with an aim to inculcate greater interest in practical physics and to make it easier for students to grasp various important concepts. The emphasis is on making students learn physics from their surroundings and think practically. All the experiments are interactive and dynamic in nature.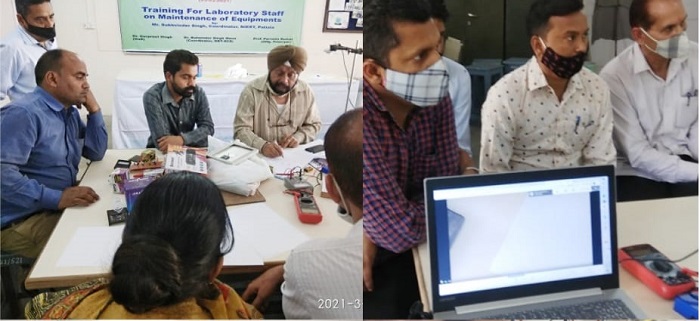 There are about 100 ornamental/medicinal/timber and firewood and fruit trees such as Tecoma, Bottle brush, Amaltas, Gulmohar, Jamun, Neem, Dek, Imly, Amla, Kachnar, Kikar, Tahli, Bamboo, Nimbu, Malta, Guava, Banana and Mulberry etc.<br />Also there are more then 50 types of shrubs like Ficus, Hibiscus, Kaner and Chandani etc. in the garden.

A Multipurpose Hall of approximately 500 seating capacity with 15000 sq feet big area and have aesthetically laid two side corridors with main hall. This hall is equipped with perfect acoustic system obtained through sound reflective surfaces and sound absorptive mechanisms. The sound in the hall is planned to be supplemented by modern amplifiers and other accessories. This hall also has recording facilities. This hall is being used for purely cultural events, big seminars, indoor games and art exhibitions. A separate rehearsal area with properly designed separate make up and green rooms has been provided on its first floor.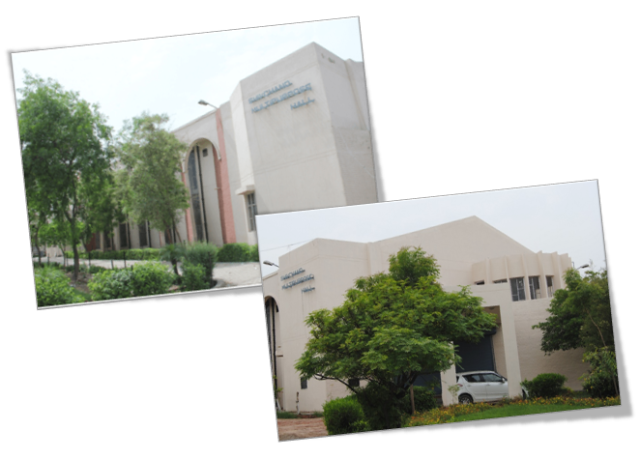 The well furnished spacious Seminar hall in the college has a seating capacity of 150. The Hall is well equipped with facilities like latest digital wireless conference system, projector, audio-visual aids, amplifiers etc for facilitating various seminars/symposia/ meetings. In order to engage students in meaningful interactions and widen their horizons, eminent academicians and intellectuals in different spheres are invited for addressing the students and the faculty on various subjects. Motivational lectures and career oriented programmes are also conducted here for the holistic growth of the college incumbents. The seminar hall thus serves as a sanctified space for acquiring wisdom.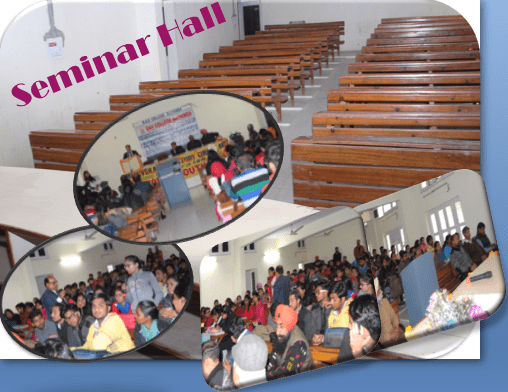 [/vc_row]
6. Reverse Osmosis (RO) Water Treatment Plant
The college is equipped with state of the art RO water treatment plant. The MODEL INRDO-402 by a leading company "Ion Exchange" by Zero B, is a commercial heavy duty model with 400 liters per hour flow to cater to the need of entire staff and students of the College. It efficiently removes upto 90% of total dissolved solids (TDS) or salinity to produce water that is pure, safe and clear. It is a fully automatic plant fitted with various sensors which also has a dedicated pipeline for distribution of drinking water in the entire campus. The treated water is stored in an overhead tank on the top of the building with the help of a heavy duty automatic sensor controlled motor. From there it is directly distributed to the various water coolers situated in the premises of the college. A submersible motor extracts ground water from a depth of 350 feet where the hardness of the water is such that it can be treated to meet the required TDS range by the plant. We as an institution are proud of the fact that we provide best drinking water in this region to our students as well as staff. The most important thing is that the maintenance of this giant machine is done on regular and priority basis so as to keep this in best working condition.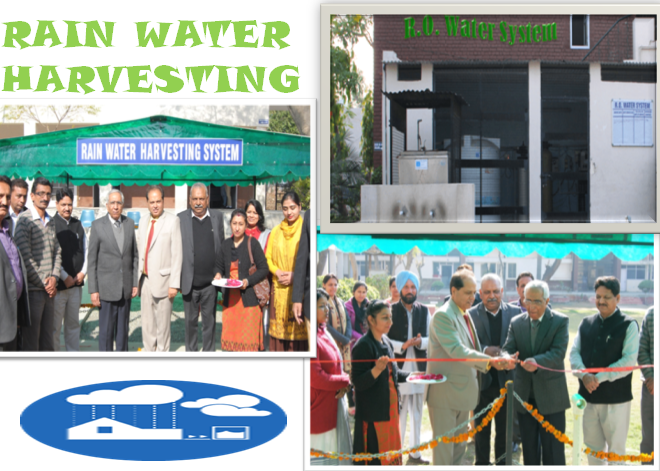 Around 36600 books on all subjects taught in the college are housed in the fully automated library. A good collection of reference books is also available for consultation. A separate reading hall on the first floor of the library provides a quiet and a comfortable study area to the students.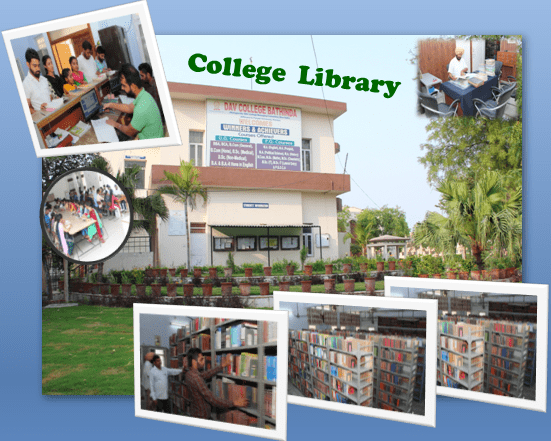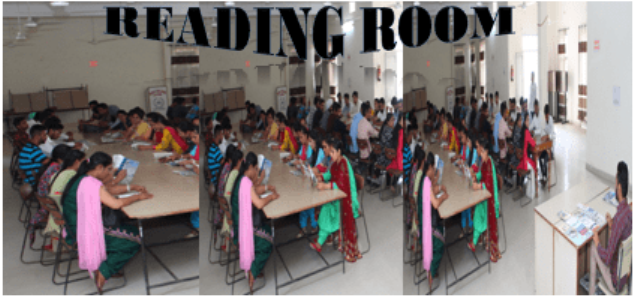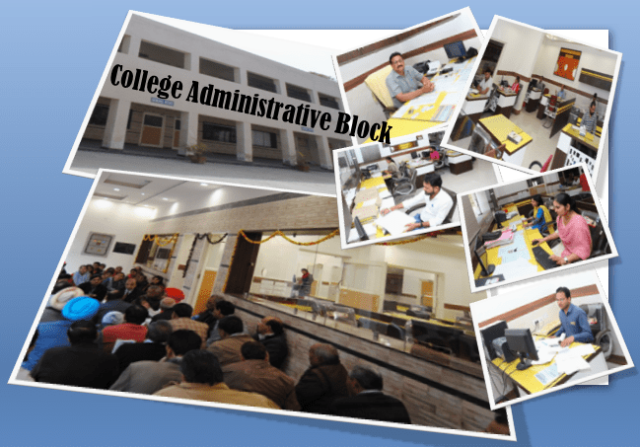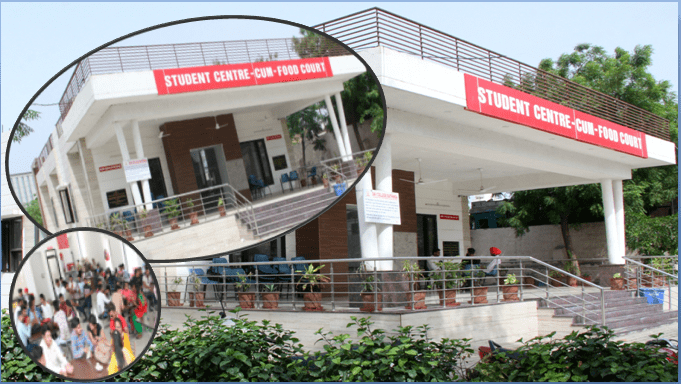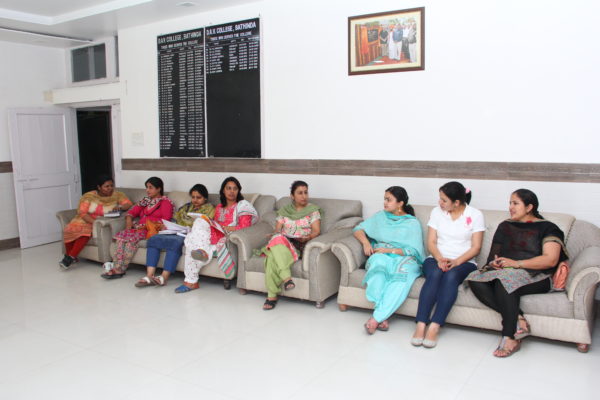 12. Youth Welfare Department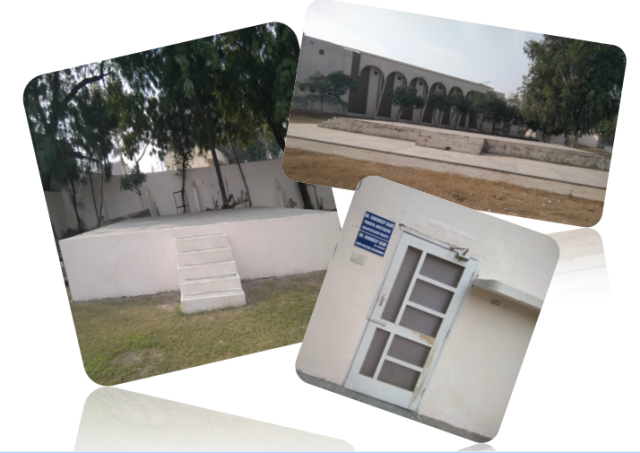 14. 400 Metre Track